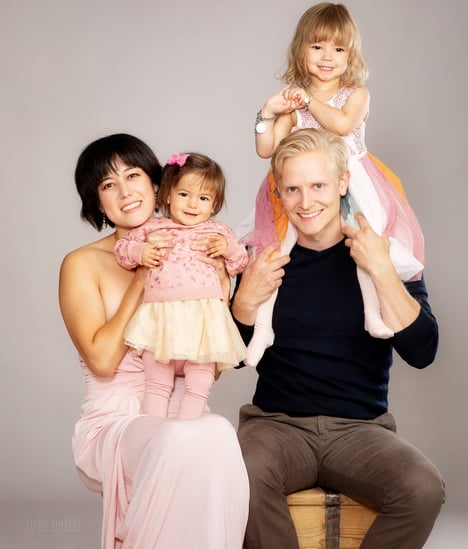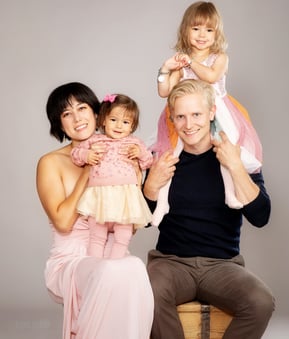 Hello!
My name is Jasmine Beams and I was born in California. After moving around for schools in America and in Germany, I landed in Finland for my work as an orchestral musician in 2014. I have loved Finland from the first moment I have been here and I am proud to call myself a Finnish citizen. I met my husband here and went on my first maternity leave in 2020. I knew virtually nothing about pregnancy or birth before my own experience, other than what one sees through movies or TV. I was afraid, like most first-time mothers, but I also knew that my mother had two natural births, using the Lamaze method, and that gave me courage to strive for natural birth myself. I wanted to give myself the best chance of having the best experience I could, so I did at home birth education courses and I hired a wonderful doula for my first birth. Even though I had my lovely husband at my side, it was an invaluable service to have someone else who not only had walked others through the experience of birth before, but with whom I had built a relationship of trust, to accompany me through the entire birth experience. When I became nervous, I could look to her face to tell me that everything was normal and I could be calm. Even though the midwives I had were great, they must come and go as their shifts necessitate and it is a matter of luck whether or not the midwife at hand can work well with you personally. I learned through that experience, that no matter how educated one is in the process, every mother (especially first time mother) deserves to have a trusted doula by their side. For my second baby's birth, the doulas that I had wanted were already occupied for time of my due date, so I used the Hypnobabies course to help me labor through that birth, and it was then I really learned the power of hypnosis. Hypnosis was an immensely effective tool that helped me feel calm and relaxed throughout the labor, so I completed training to be a Hypno-doula through Hypnobabies.
I realized after my second baby's birth, that I still couldn't get enough learning about the whole birth process! It is endlessly fascinating from so many perspectives: physiology, psychology, spirituality, sociologically, historically, etc. I realized that I wanted to do more formal education to have a good reason to keep studying the topic. I also have always loved to be around people and being a doula seemed like the perfect marriage of my passions.
I have been lucky enough to have three unmedicated vaginal births in at TYKS in Turku, Finland.
Me, my husband Olli, and my two girls Fiona (left) and Armida (right).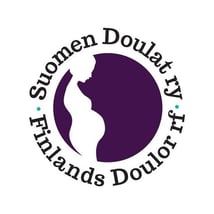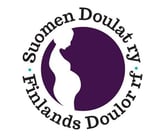 Certified Birth Doula
Completed 2022
Certified Breastfeeding Specialist
Completed 2022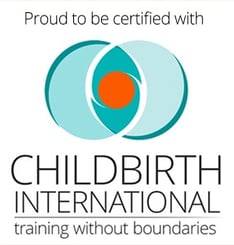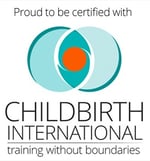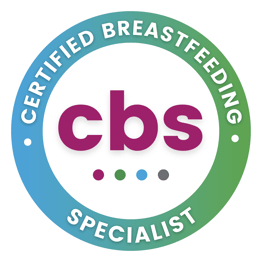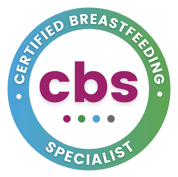 Hypno-doula Training with Hypnobabies Completed 2023
Online Untying Ankyloglossia: Impact on Infants and Children

Oregon Health and Science University School of Dentisty
Taught by Dr. Bobby Ghaheri
Completed 2022
Lea Tuuri
"Jasmine was such an amazing doula at the birth of our first baby boy. She did not only support me but also my husband to have a wonderful experience at the hospital and after. She supported us in warm, beautiful and considerate way. My birth wish list was about a mile long and she helped me in fulfilling all the wishes I had, including medicine free birth. I don't think I could have done it without her there. Being a certified lactation specialist as well, she helped us immensely to reach exclusive breastfeeding after a week from birth, visiting our home twice and helping us in finding the best breastfeeding positions. She also helped me with electric and mechanical pumps and hand expression technique, which seemed all too overwhelming at the time. I can give the highest recommendations for Jasmine both as doula and lactation consultant."
Milja Lahti
"I am really happy, that Jasmine was with us for the birth of our first child! Jasmine helped me and my husband by comprehensively discussing birth topics beforehand, which made us feel secure. During the birth, Jasmine was especially observant of the situation and our wishes. She gently but assertively suggesting me to try various non-medical ways to cope with the labor. She was attentive but also gave us space when we needed it. The labor had to be induced because of raised blood pressure, and it was a very long process. I don't think that I could have managed through it all without Jasmine's preparation and presence as my doula. I felt very safe through the whole tough process. In my case, the labor ended in a c-section because of an infection. I was worried about succeeding in breastfeeding, because I had heard that it can be more challenging after a c-section. Because of Jasmine's advice, breastfeeding worked well already right after surgery. I still worried about my milk supply, so Jasmine came to my home. With friendly help and guidance, my milk supply was flowed well and my baby was exclusively breastfed for the first 4 months. Jasmine is a devoted doula with a big heart and I can warmly recommend her to all."